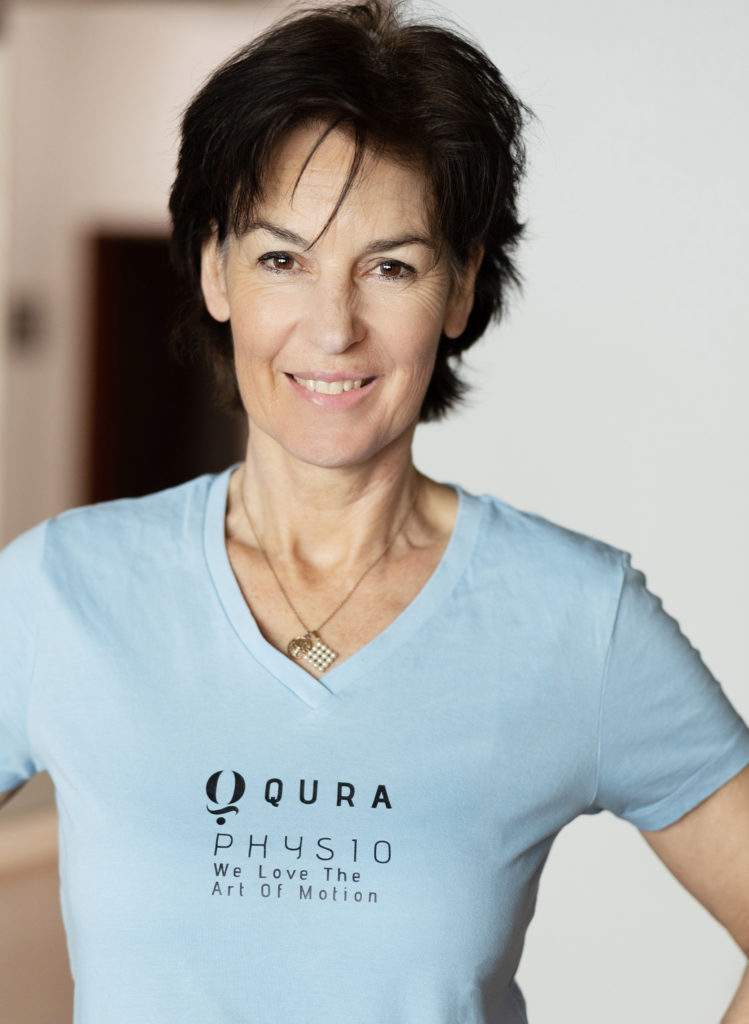 QURA bedeutet Heilung (ital. curare) und mein Motto lautet:

"we love the art of motion".
Kurz gesagt: Heilung durch Bewegung, denn die Bewegung ist der zentrale Pfeiler meines Behandlungskonzeptes. Mein Name ist Maya Rolloos·Diem, ich bin diplomierte Physiotherapeutin FH, zertifizierte Body·Balance Pilates·lnstruktorin und verfüge über 34 Jahre Berufserfahrung.
Anfang April 2023 habe ich meine Physiotherapie·Praxis in Trimmis eröffnet. Dafür habe ich die leerstehende Post wieder zu neuem Leben erweckt und die Räumlichkeiten zweckmässig umgebaut, um das Behandlungsangebot in Trimmis für Sie zu erweitern durch
PHYSIOTHERAPIE und PILATES.
Beim Umbau stand für mich der Erhalt des Charmes und die Authentizität als Ort der Begegnung im Vordergrund.
Qura Physiotherapie bietet so neben einem Behandlungs· und Trainingsraum auch einen Bewegungsraum mit Judomatten, sowie einem einladenden Begegnungsort für Schulungen, Vorträge, Lesungen und kulturelle Anlässe.
Als Physiotherapeutin setze ich evidenzbasierte Bewegungen ein. Das bedeutet, als Basis der Behandlung erstelle ich einen physiotherapeutischen Befund auf Grund Ihrer Problematik und werde gemeinsam mit Ihnen die Behandlungsziele erarbeiten.
Bewegung bedeutet  Lebensqualität und Wohlbefinden und bedeutet auch, selbst Einfluss auf Schmerzen nehmen zu können. Ergänzend zu meiner physiotherapeutischen Tätigkeit, biete ich zudem Pilates an. Aus langjähriger Erfahrung als Pilatesinstruktorin weiss ich, wie wichtig es ist, Kraft und Beweglichkeit optimal zu kombinieren.
Rufen Sie mich an, damit wir einen Tennin vereinbaren können:
QURA PHYSIOTHERAPIE
Maya Rolloos-Diem
Malinweg 1
7203 Trimmis

Tel: 081 356 68 86
info@qura.ch